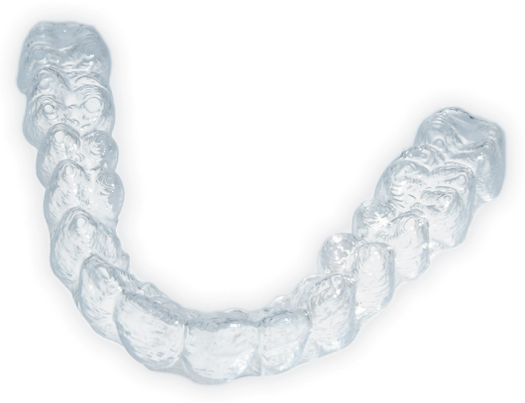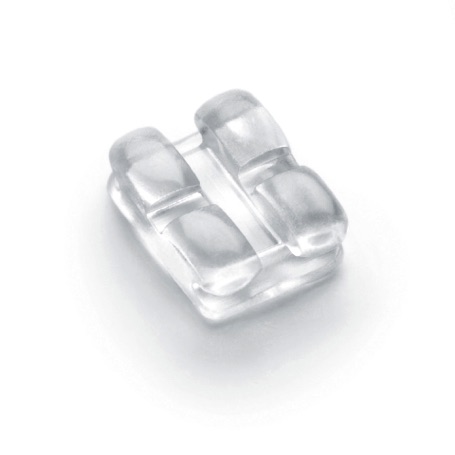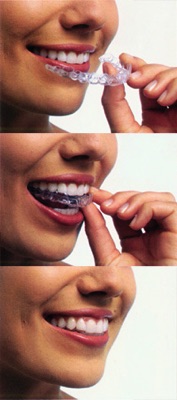 Patient Education
Orthodontic treatment is available for anyone who wants to perfect their smile! Gone are the days of braces just being for kids because today everyone is straightening their teeth and improving their smile. With the advancements in technology, orthodontic treatment is more comfortable, more esthetic, and more affordable.
Do I need braces?
Orthodontics is not merely for improving the aesthetics of the smile; orthodontic treatment improves bad bites (malocclusions). Malocclusions occur as a result of tooth or jaw misalignment. Malocclusions affect the way you smile, chew, clean your teeth or feel about your smile. 
According to studies by the American Association of Orthodontists, untreated malocclusions can result in a variety of problems:
• Crowded teeth are more difficult to properly brush and floss, which may contribute to tooth decay and/or gum disease.
• Protruding teeth are more susceptible to accidental chipping.
• Crossbites can result in unfavorable growth and uneven tooth wear.
• Openbites can result in tongue-thrusting habits and speech impediments.
Ultimately, orthodontics does more than make a pretty smile—it creates a healthier you!
Types of Braces
Invisible Aligners (Invisalign®)
Invisalign® uses a series of invisible, removable, and comfortable aligners to straighten your teeth. Not only are the aligners invisible, they are removable, so you can eat and drink what you want while in treatment, plus brushing and flossing are less of a hassle. The aligners are comfortable and have no metal to cause mouth abrasions during treatment.
Clear Ceramic Braces (with or without colors)
Ceramic braces are made of clear materials and are therefore less visible on your teeth than metal braces. While they are visually less prominent, they do require a little more attention to oral hygiene and care as ceramic braces are slightly more brittle than their metal counterparts.
Metal Braces (with or without colors)
Traditional metal braces are the most common type of braces and are more comfortable today than ever before. Made of high-grade stainless steel, metal braces straighten your teeth using metal brackets and archwires.
Types of Treatment
Early Treatment
When is the best time to begin orthodontics?
Though an orthodontist can enhance a smile at any age, there is an optimal time period to begin treatment. Beginning treatment at this time ensures the greatest result and the least amount of time and expense. The American Association of Orthodontists recommend that the initial orthodontic evaluation should occur at the first sign of orthodontic problems or no later than age 7. At this early age, orthodontic treatment may not be necessary, but vigilant examination can anticipate the most advantageous time to begin treatment.
What are the benefits of early orthodontic evaluation?
Early evaluation provides both timely detection of problems and greater opportunity for more effective treatment. Prudent intervention guides growth and development, preventing serious problems later. When orthodontic intervention is not necessary, an orthodontist can carefully monitor growth and development and begin treatment when it is ideal.
Why is age 7 considered the optimal time for screening?
By the age of 7, the first adult molars erupt, establishing the back bite. During this time, an orthodontist can evaluate front-to-back and side-to-side tooth relationships. For example, the presence of erupting incisors can indicate possible overbite, open bite, crowding or gummy smiles. Timely screening increases the chances for an incredible smile.
What are the advantages of early interceptive treatment?
Some of the most direct results of interceptive treatment are:
• Creating room for crowded, erupting teeth
• Creating facial symmetry through influencing jaw growth
• Reducing the risk of trauma to protruding front teeth
• Preserving space for unerupted teeth
• Reducing the need for tooth removal
• Reducing treatment time with braces
Comprehensive Treatment
Not everyone requires Early Treatment because many orthodontic dental problems can be addressed in one comprehensive orthodontic treatment phase. When all your adult teeth have erupted, you are probably ready for comprehensive treatment. This is the category of treatment where most pre-teens and teenagers fall into. Comprehensive treatment typically involves full upper and lower orthodontic appliances to straighten the adult teeth and correct the bite.
Adult Treatment
Braces aren't just for kids anymore. Tooth alignment can be changed at any age if your gums and bone structure are healthy. We offer a variety of treatments that are designed for different age groups – including adults. A new smile can begin today.
Orthodontic treatment at later stages in life can dramatically improve your personal appearance and self-esteem. Improving the health of your teeth and gums is equally important. Crooked teeth and a bad bite can contribute to gum and bone loss, tooth decay, abnormal wear of the tooth enamel and surfaces, headaches and jaw joint (TMJ/TMD) pain.
The new techniques and appliances we use greatly reduce discomfort levels, decrease the frequency of visits, shorten treatment time and may allow you to choose from several options. Your options may include metal braces, translucent braces or transparent aligners that can be worn at night to improve mild cases of misaligned teeth.
During the initial examination, we will be able to determine the best possible treatment for your individual needs. During this initial examination, we can outline the treatment plan, time of treatment expected and the approximate cost.
A large percentage of our patients are adults, and they agree that it's never too late to improve their greatest asset - their smile.
Invisalign® Treatment (Invisible Aligner Treatment)
Invisible Braces Treatment straightens your teeth without wires and brackets,
using a series of clear, customized, removable appliances called aligners.
It's virtually undetectable, which means hardly anyone will know that
you're straightening your teeth.
The Invisalign® System combines advanced 3-D computer graphics
technology with 100-year-old science of orthodontics. Invisalign®
aligners are designed to move your teeth in small steps to the desired
final position prescribed by your orthodontist. Each aligner is precisely
calibrated and manufactured to fit your mouth at each stage of the
treatment plan. Your first step is to visit our office to determine if
Invisalign® is right for you. After sending precise treatment instructions,
Invisalign® uses advanced computer technology to translate these instructions in a sequence of finely calibrated aligners. Each aligner is worn for about two weeks and only taken out to eat, brush and floss. As you replace each aligner with the next, your teeth will begin to move gradually -- week-by-week until the final alignment prescribed is attained. Then you'll be smiling like you never have before!
To ensure the best possible results, only an orthodontist who has been trained and certified by Align Technology can
diagnose and treat using Invisalign. Only an orthodontist can determine if this treatment is an effective option for you.
After Braces
Retainers hold your teeth in their new positions after your teeth have been straightened. The orthodontist will instruct you on how to care for your retainers and the duration of the wear of the retainers. Wearing your retainers as directed is crucial to preventing relapse of your treatment.
Wear your retainers all the time (24/7 except for brushing and flossing!), until the doctor instructs otherwise. Usually after the first 6 months you will only be wearing your retainers at night.
Take your retainers out when eating, and always put retainers in their case! Retainers should only be in one of two places: IN YOUR FACE OR IN THE CASE!
Clean retainers thoroughly once a day with a toothbrush and toothpaste. Brushing retainers removes the plaque, and eliminates odors. Orthodontic appliance cleaners can be used, but they do not take the place of brushing.
Pets love to chew on retainers, so keep them away from them.
Retainers are breakable, so treat them with care. If retainers are lost or broken call the office immediately!
Always bring your retainers to your appointments.
Retainer replacement is expensive; with proper care they will last for years!
Keep retainers away from hot water, hot car dashboards, the washing machine, and napkins.
An Orthodontic Dictionary
The Parts
Appliance: Anything your orthodontist attaches to your teeth which moves your teeth or changes the shape of your jaw.
Archwire: The metal wire that acts as a track to guide your teeth along as they move. It is changed periodically throughout treatment as your teeth move to their new positions.
Band: A metal ring that is cemented to your tooth, going completely around it. Bands provide a way to attach brackets to your teeth.
Bond: The seal created by orthodontic cement that holds your appliances in place.
Bracket: A metal or ceramic part cemented ("bonded") to your tooth that holds your archwire in place.
Coil Spring: A spring that fits between your brackets and over your archwire to open space between your teeth.
Elastic (Rubber Band): A small rubber band that is hooked between different points on your appliance to provide pressure to move your teeth to their new position.
Hook: A welded or removable arm to which elastics are attached.
Mouthguard: A device that protects your mouth from injury when you participate in sports or rigorous activities.
Retainer: An appliance that is worn after your braces are removed, the retainer attaches to your upper and/or lower teeth to hold them in place. Some retainers are removable, while others are bonded to the tongue-side of several teeth.
Separator or Spacer: A small rubber ring that creates space between your teeth before the bands are attached.
Wax: Wax is used to stop your braces from irritating your lips.
Procedures
Bonding: The process of attaching brackets to your teeth using special orthodontic cement.
Cephalometric X-ray: An x-ray of your head which shows the relative positions and growth of the face, jaws, and teeth.
Consultation: A meeting with your orthodontist to discuss a treatment plan.
Debanding: The process of removing cemented orthodontic bands from your teeth.
Debonding: The process of removing cemented orthodontic brackets from your teeth.
Impressions: The process of making a model of your teeth by biting into a soft material that hardens into a mold of your teeth. Your orthodontist will use these impressions to prepare your treatment plan.
Panoramic X-ray: An x-ray that rotates around your head to take pictures of your teeth, jaw, and other facial areas.
Emergency Care
We also set aside time during our work day to accommodate an orthodontic dental emergency if one should occur. When we put on your braces we thoroughly review wear and care instructions, including "do's and don'ts", oral hygiene instructions, and at-home fixes for any problems that you might encounter.
Call the office at any time when you experience severe pain or have a problem with an appliance that is causing you discomfort. You might be surprised to learn that you may be able to temporarily solve many problems yourself until you schedule an appointment with our office. After alleviating your discomfort, it is very important that you call the office to schedule a time to repair the problem. Allowing your appliance to remain damaged for an extended period of time may result in disruptions in your treatment. Please visit the "Braces On" tab for at home solutions to problems you may encounter with your braces.
Contact Us
We are always available to talk with you and address your concerns, so please feel free to contact us.
Dr. Nathan J. Kryn, DDS, MSD
Garner - (919) 277-0490
Cary Green Level - (919) 589-0270
Cary Tryon - (919) 277-7820